2017 in Pictures:
Them Coulee Boys Year in Review
2017 was one of those years. Like most years, there were highs and lows for just about anyone. For Them Coulee Boys, we found a way to have our best year yet. From the literal coulees of Wisconsin to the Rocky Mountains, we played 111 shows and had the year of our lives. We've decided to take a look back at last year, and show you just how much can change in a year. So come along for the ride, we'd love the company.
JANUARY
January 2017 saw a trip to Chicago, as well as some favorite spots in Minneapolis, the Fox Valley, Eau Claire, and Black River Falls. We played Majestic Madison's Bluegrass Fest with a bunch of buddies, and generally had a whole lot of fun in the Wisconsin winter.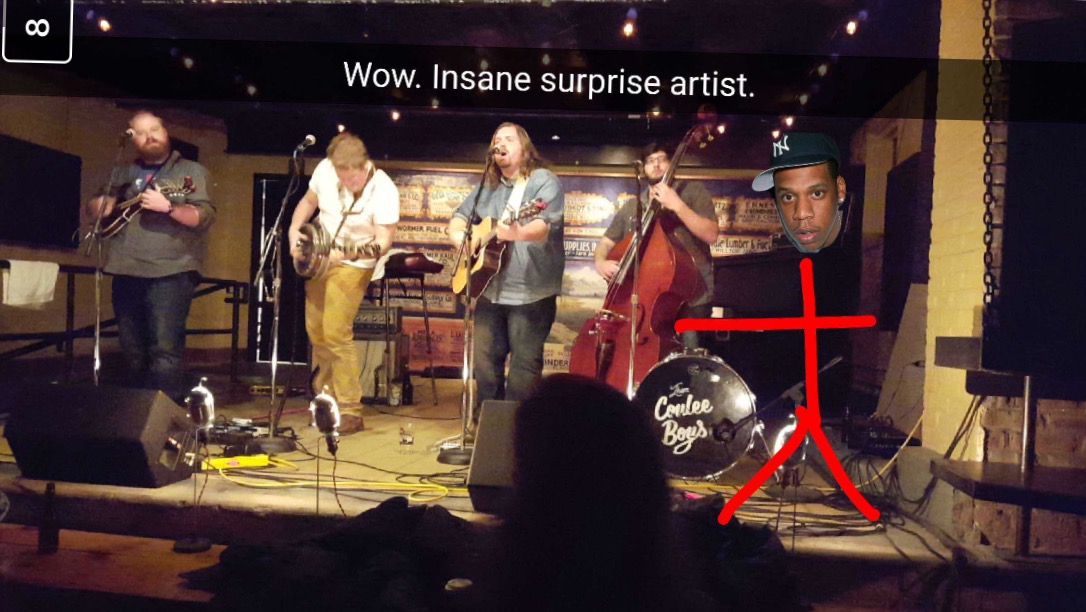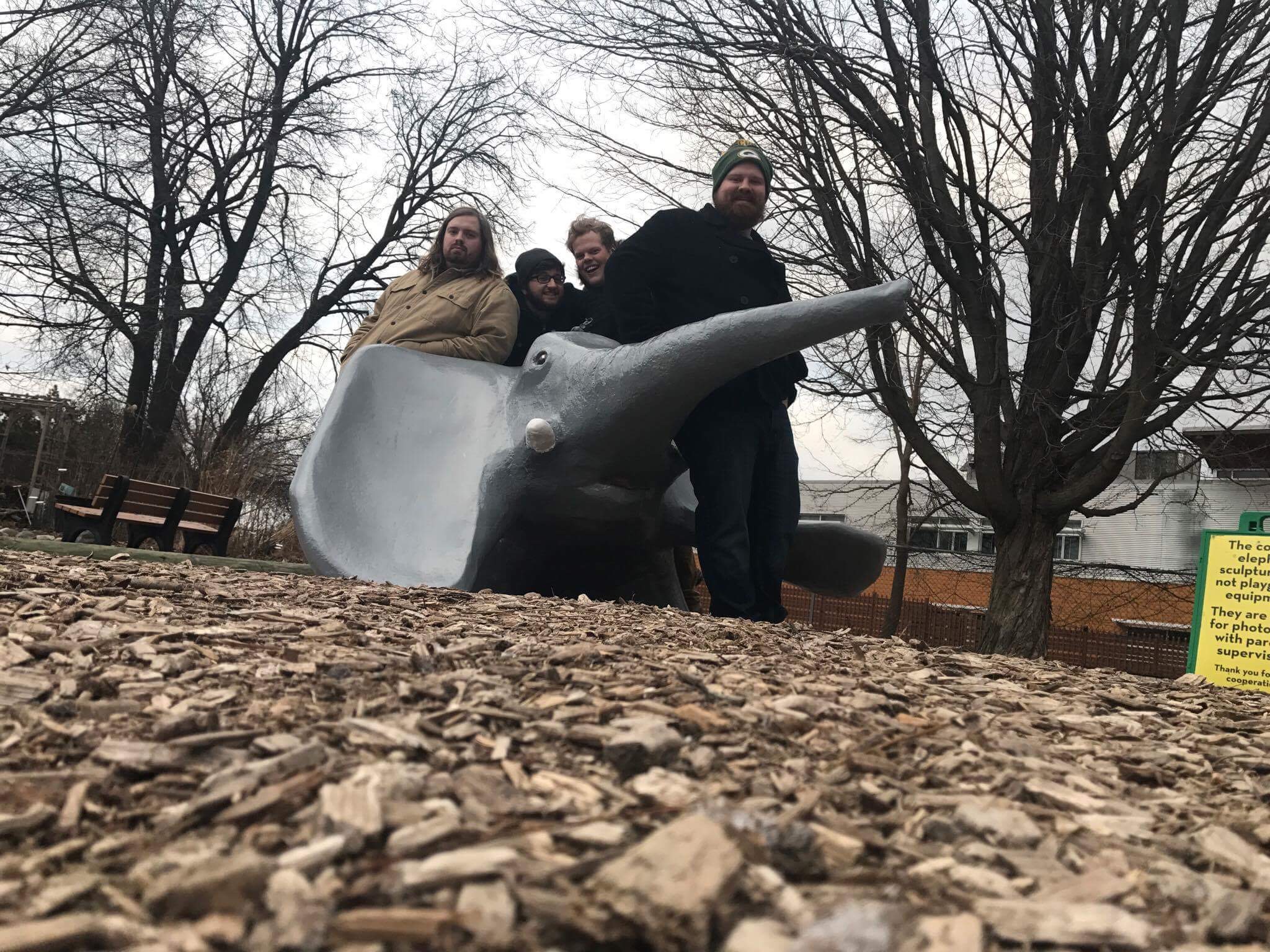 FEBRUARY
February started with a weekend in beautiful weekend in Iowa, capped with a recording session at Daytrotter and a band trip to a Dawes concert that night. We played the after party for Pert Near Sandstone's Winter Gathering, opened for our Horseshoes and Hand Grenade's buddies in La Crosse, and finished the month at Ed's no name for a ripper of a show with Laska and Kind Country.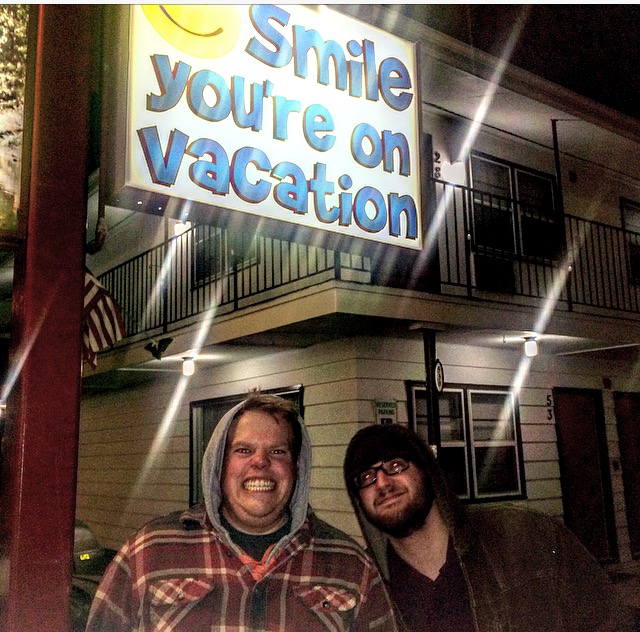 MARCH
March was a fun month for us, as we only played one show in Wisconsin. We went down to Illinois to play at Schubas in Chicago, with the immaculate band Parsonsfield. Next weekend we went to the UP to play the Main Stage at Mountain Top Festival. Finally, we made our first trip out to Colorado, where we played 4 shows, and hiked like madmen.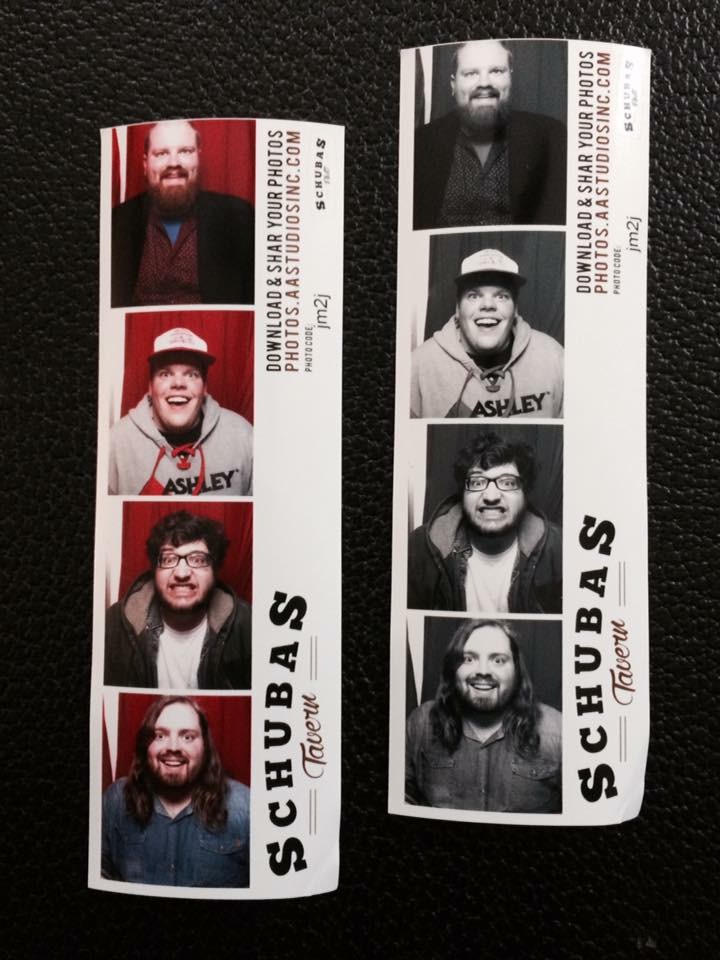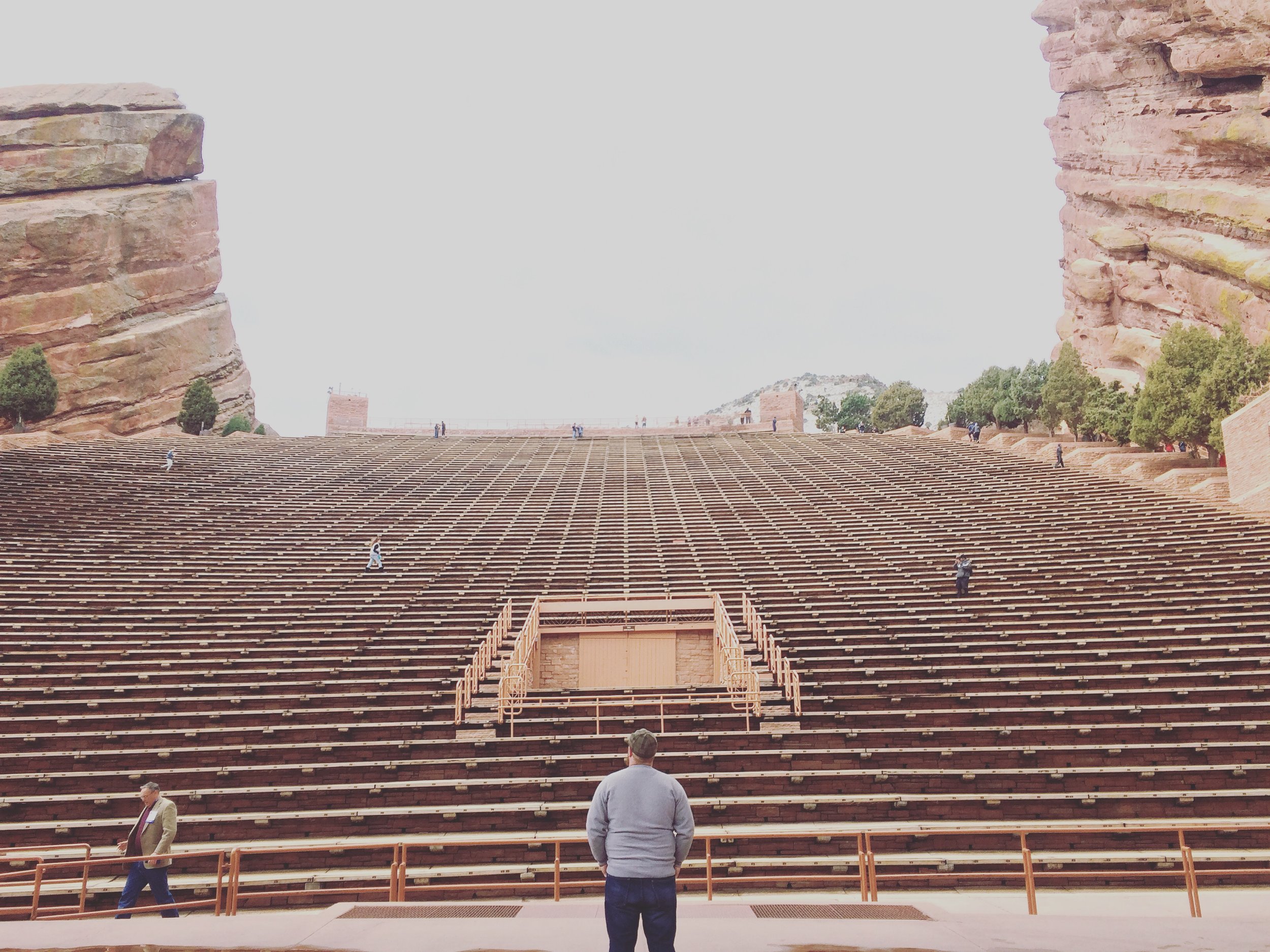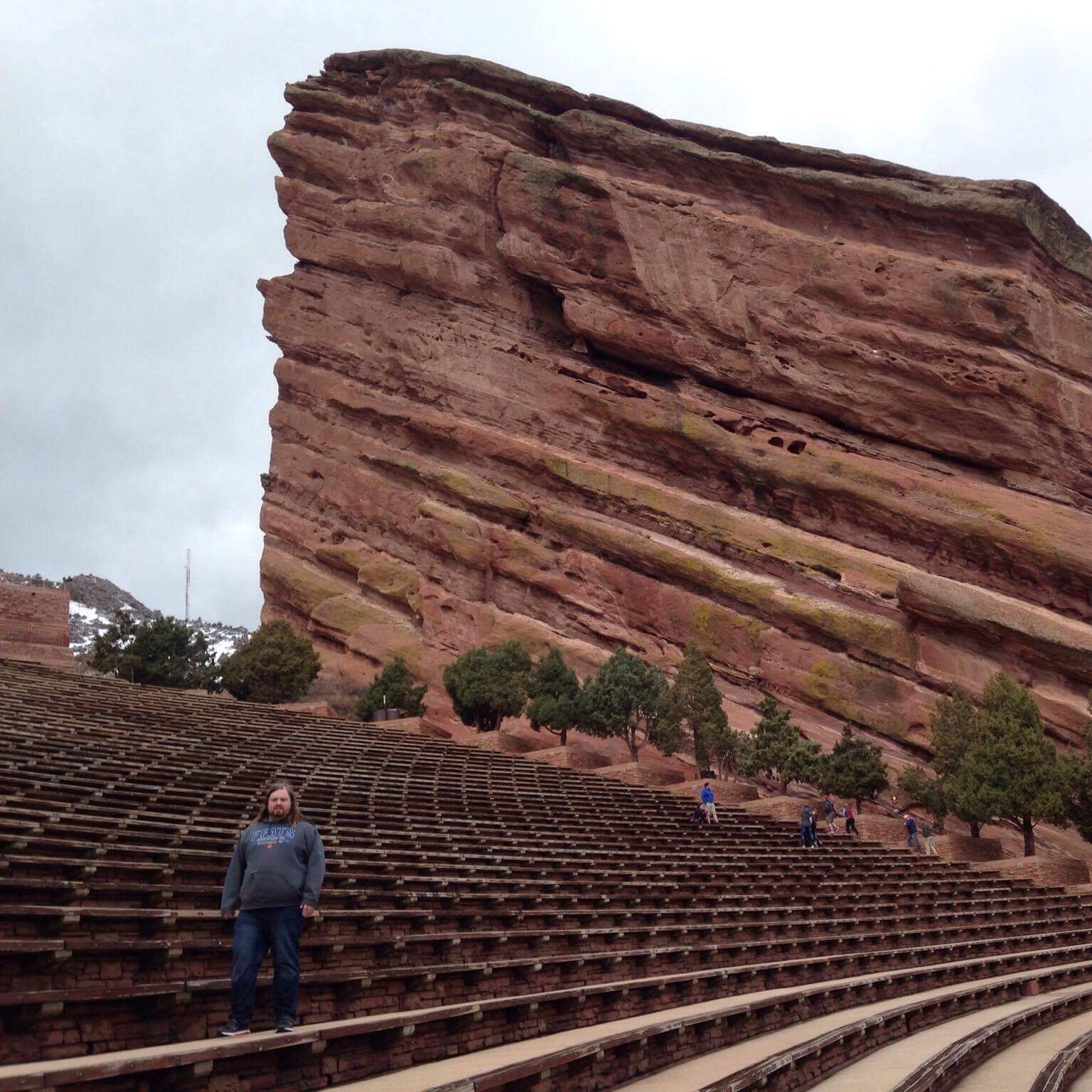 APRIL
April started with a recording session at White Wall Sessions in Sioux Falls, SD. We then headed up to Fargo, ND for a show. Some other highlights include a performance at the university in Eau Claire, and a performance at the Historic Masonic Temple Theater in Winona as a part of MWMF 2017. Finally, we were able to raise upwards of $1000 at our Concert for Campers in Black River Falls, WI.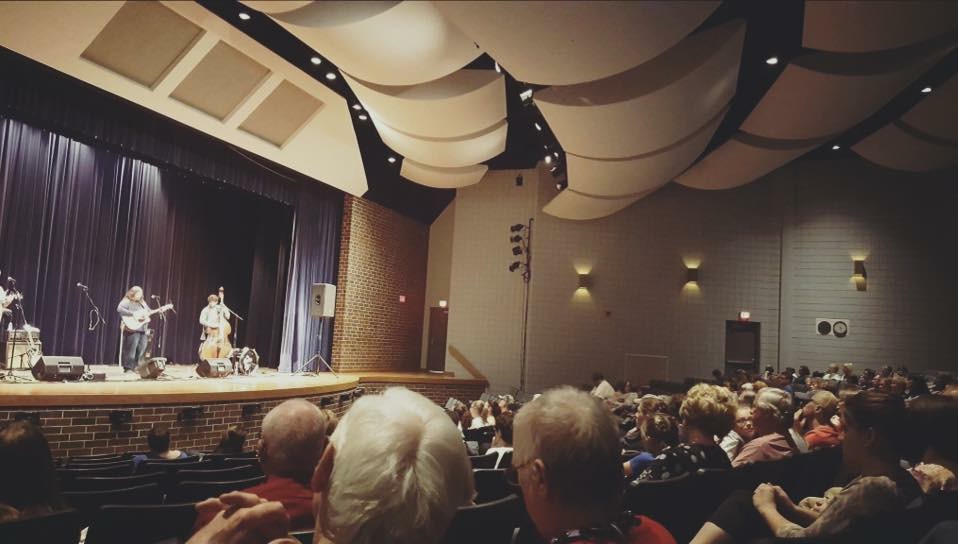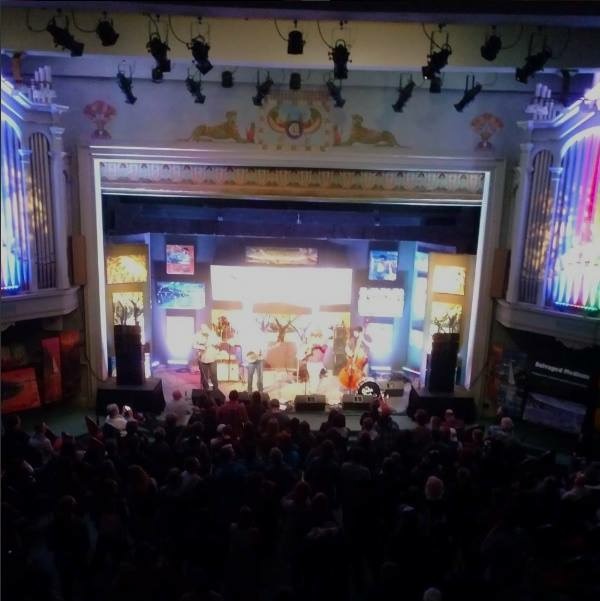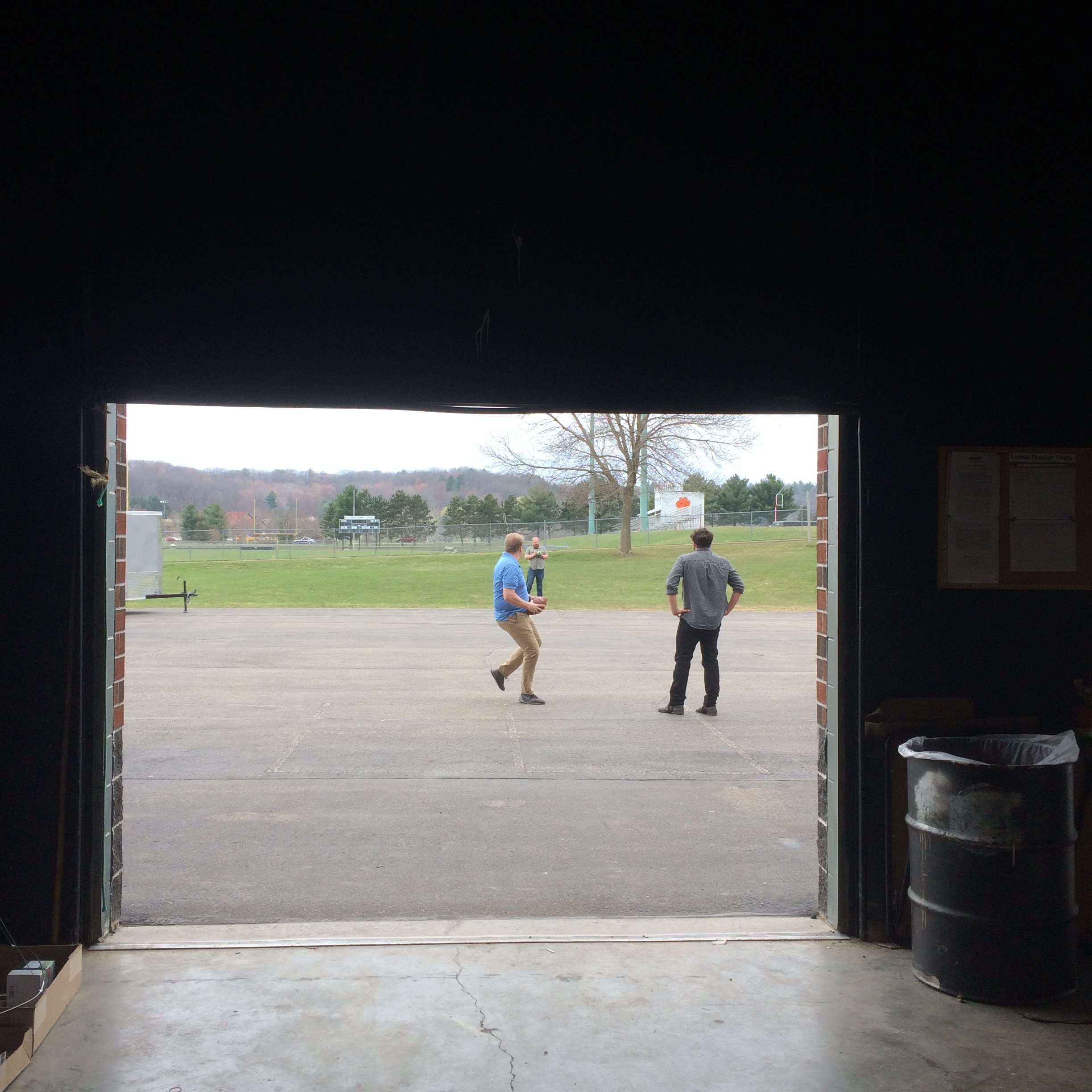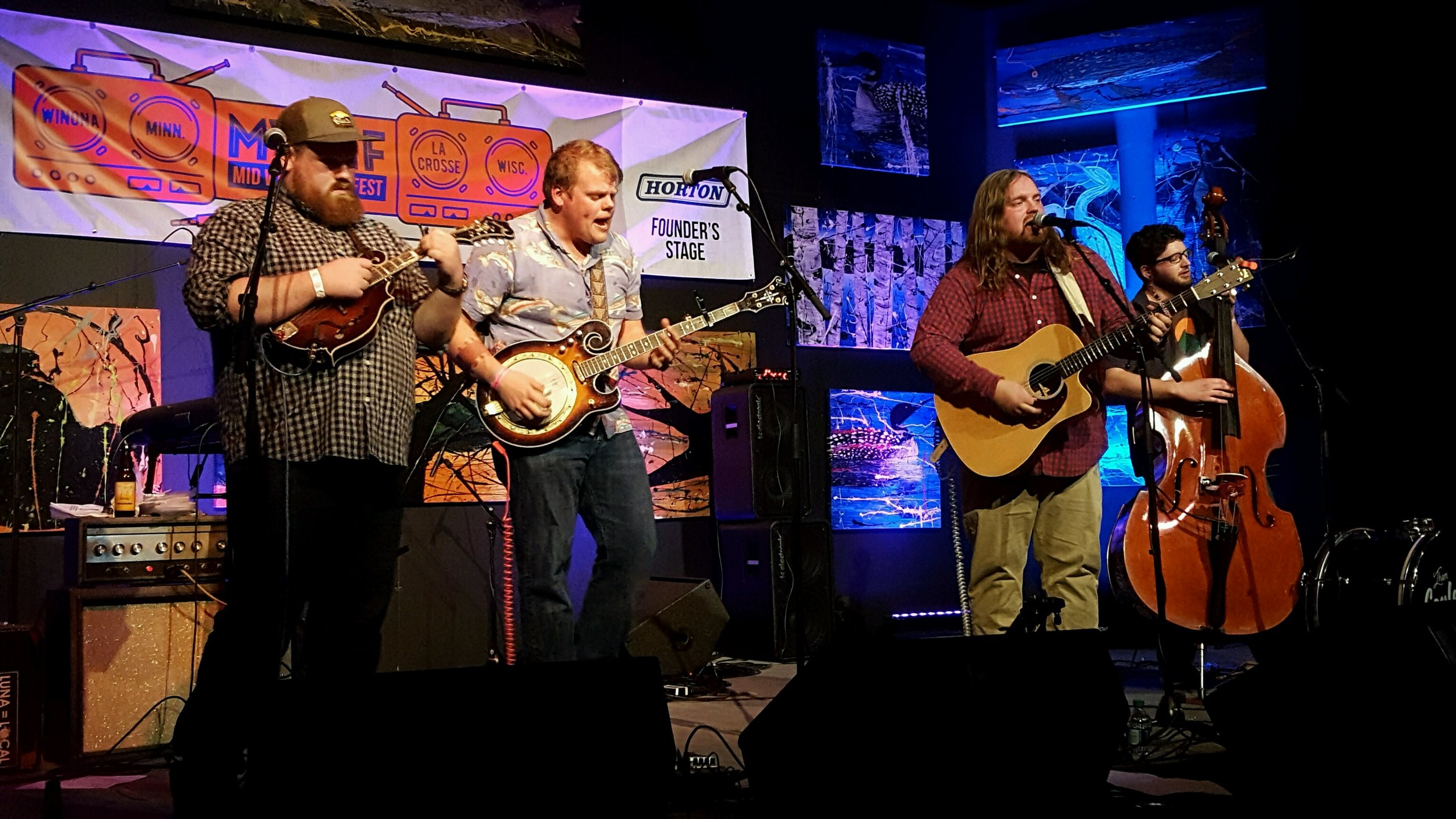 MAY
May took us all over the state, but the highlight of the trip was definitely back home in Eau Claire as we played a Blue Ox Pre-Party. Between backstage jams with Sam Bush, and a late night jam at the Mouse Trap with Pert Near Sandstone, it was one memorable cap to an awesome month.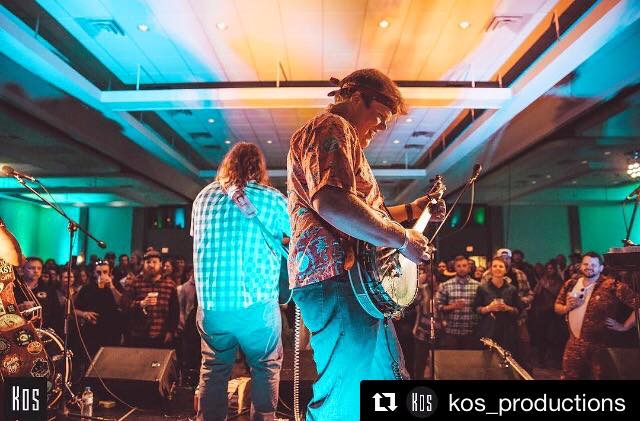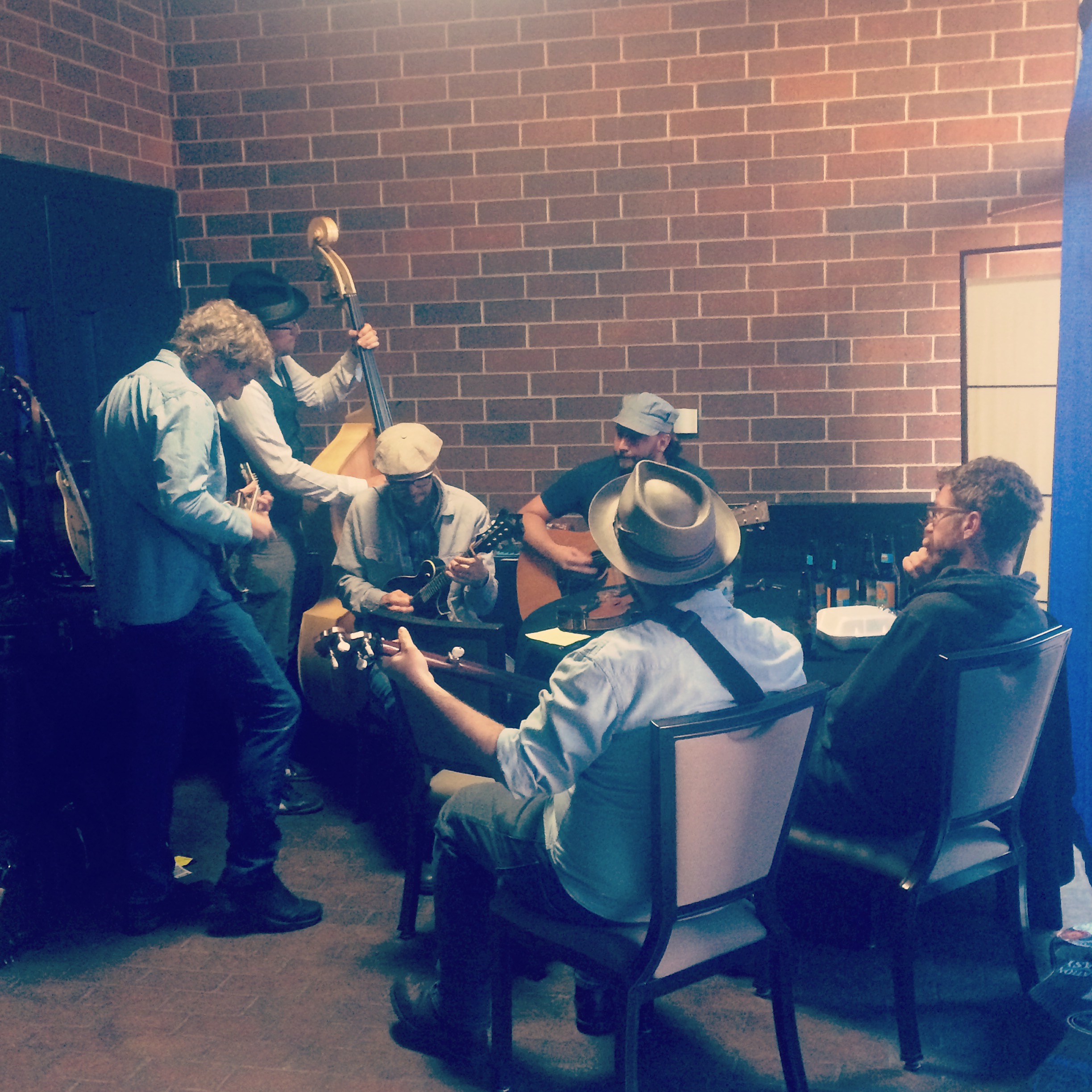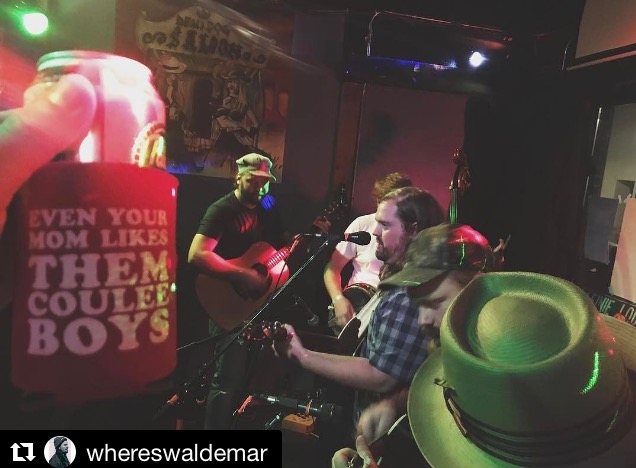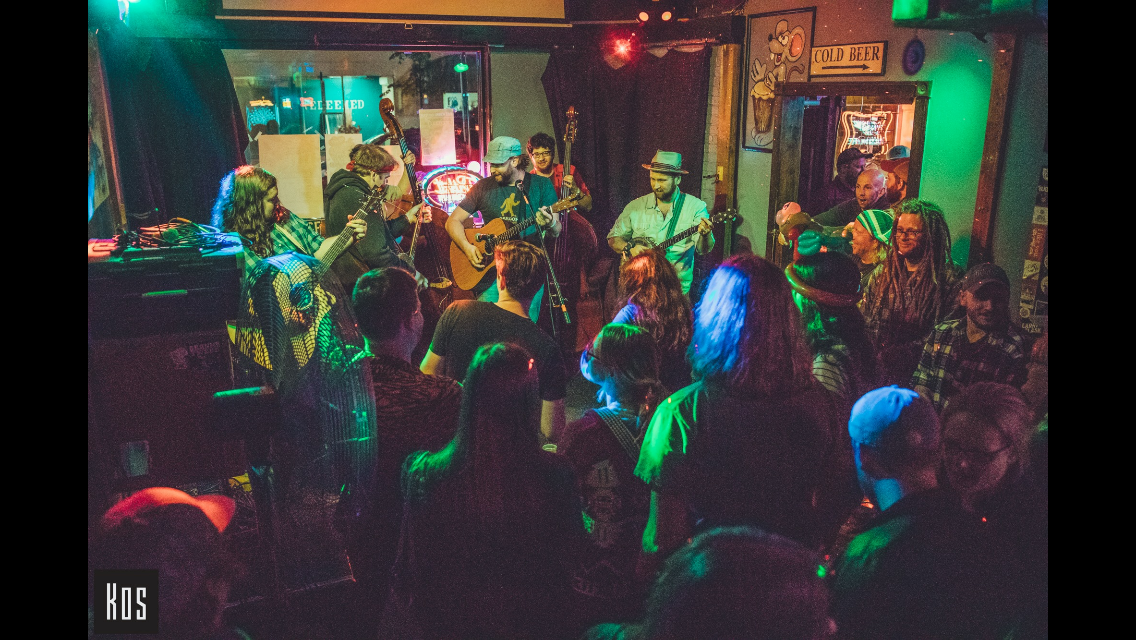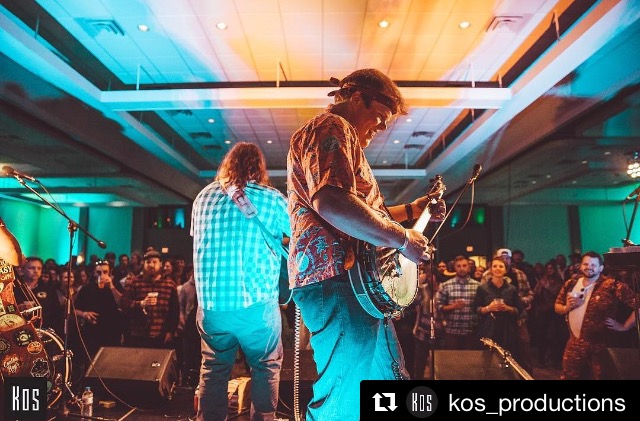 JUNE
June was a crazy month for us, with shows all over the Midwest. We headlined a show at the Majestic in Madison, and played at Blue Ox Music Fest in Eau Claire. We also played Country Fest in Cadott, WI and had cool shows at the Great Northern Radio Show in Grand Rapids, MI and a hometown show at the Trempealeau Hotel.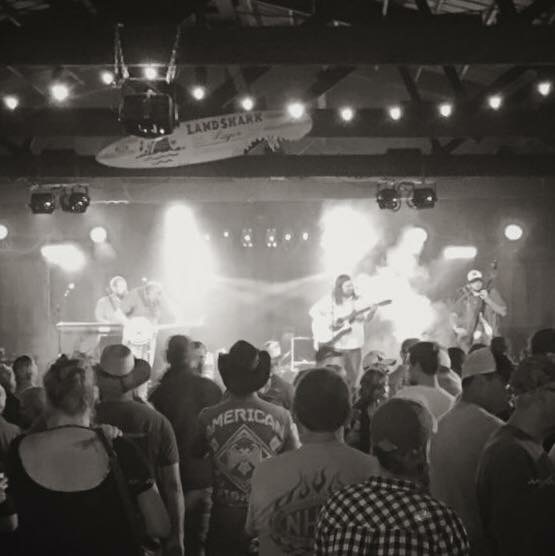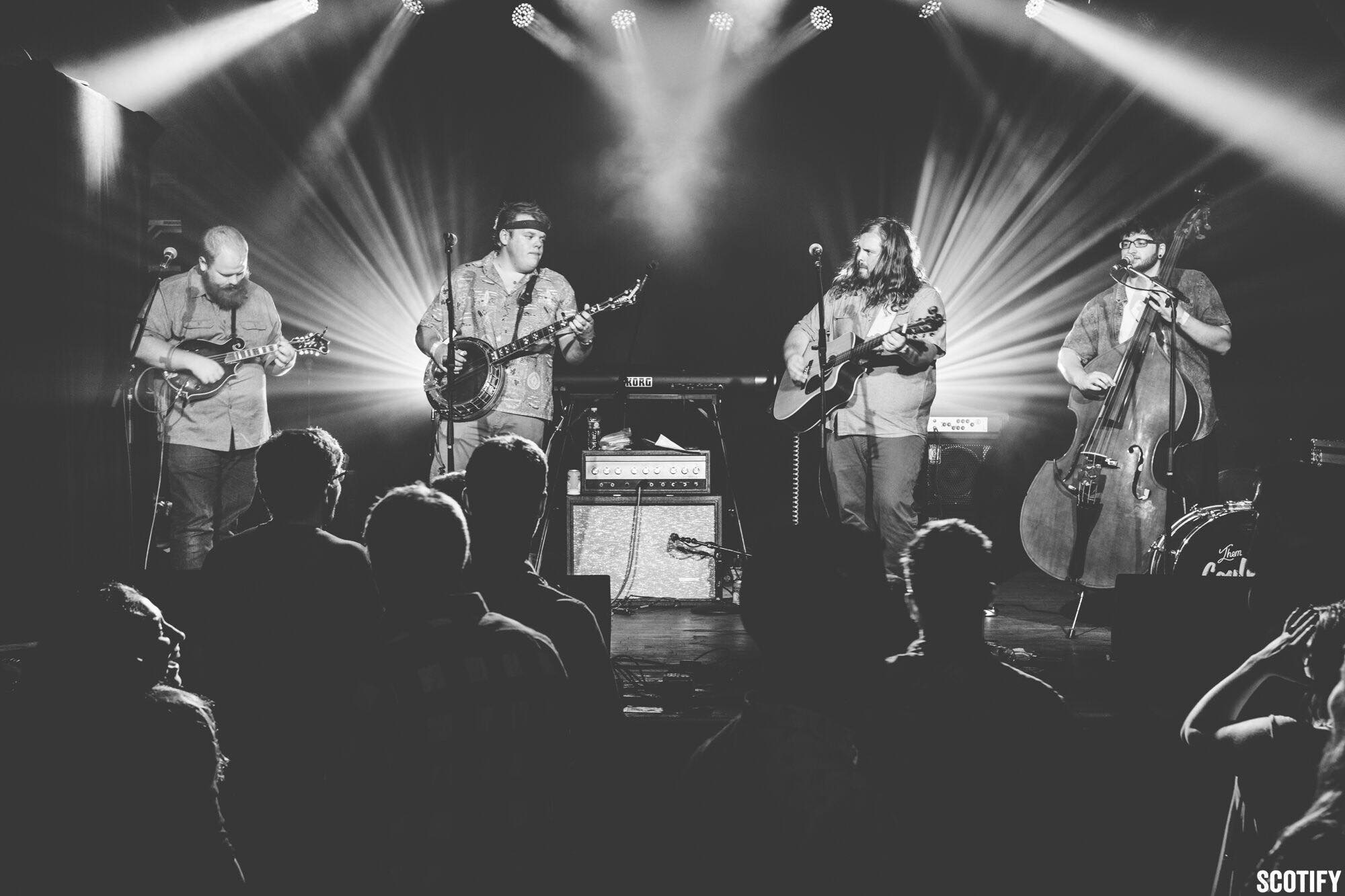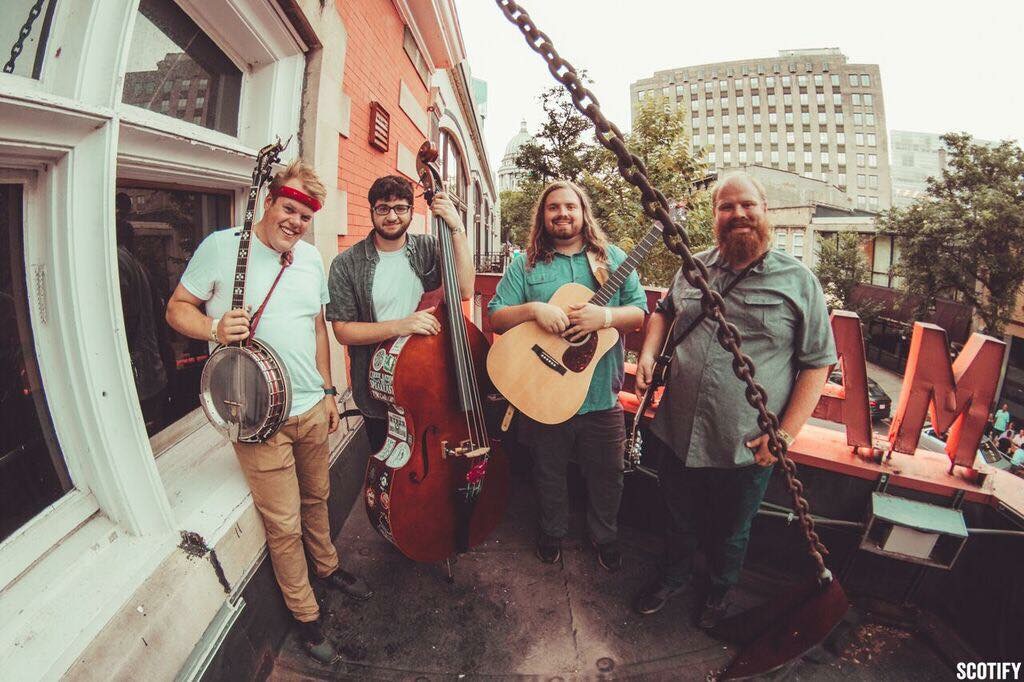 JULY
We started July with our second tour out to Colorado, this time hitting up Denver, Winter Park and more. We played in a cave in Nebraska, and made it back to La Crosse to open for the legendary John Fogerty. We played the wonderful Moondance Music Festival and Eau Claire's Sounds Like Summer Concert series. All in all, just a wonderful month of 2017.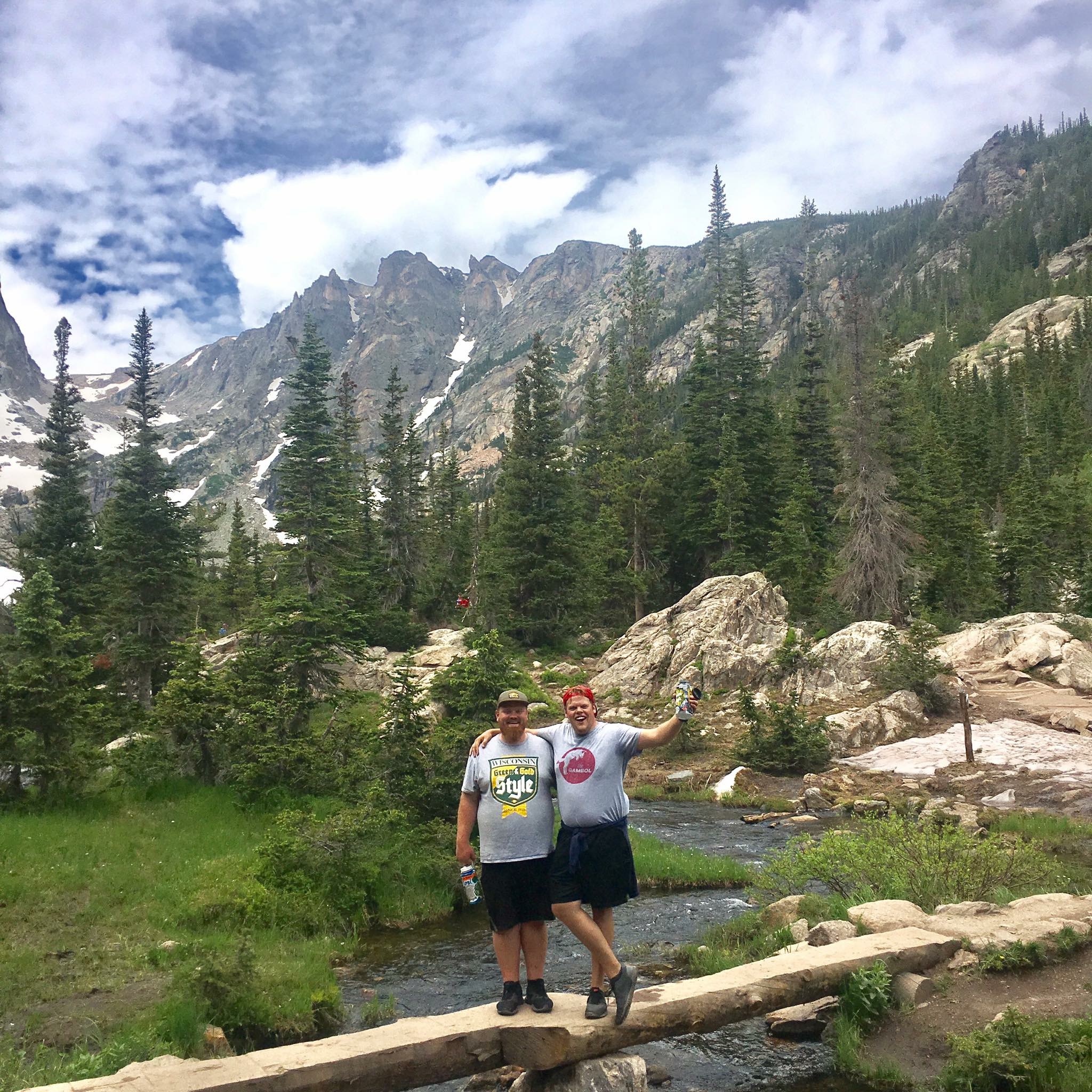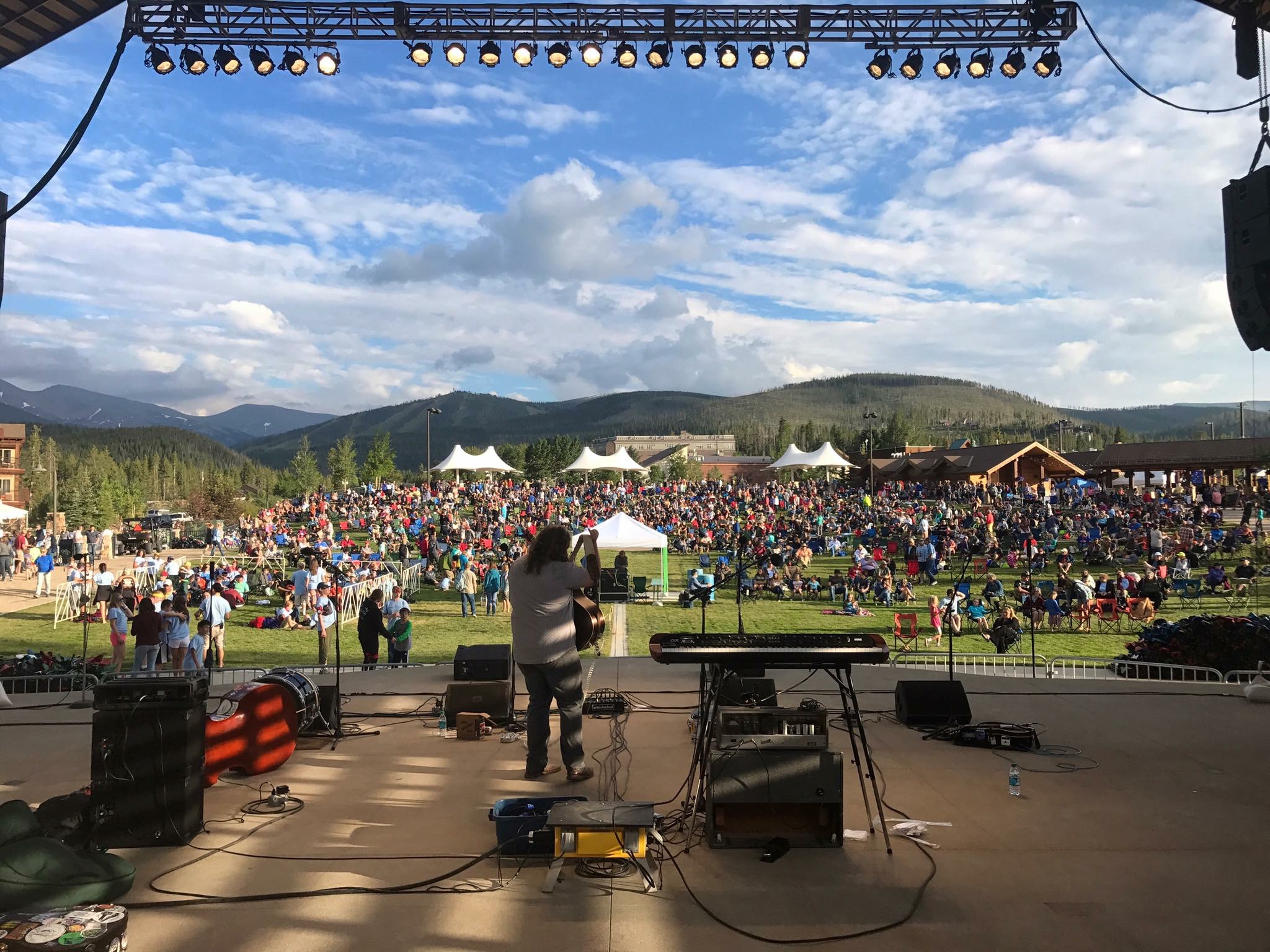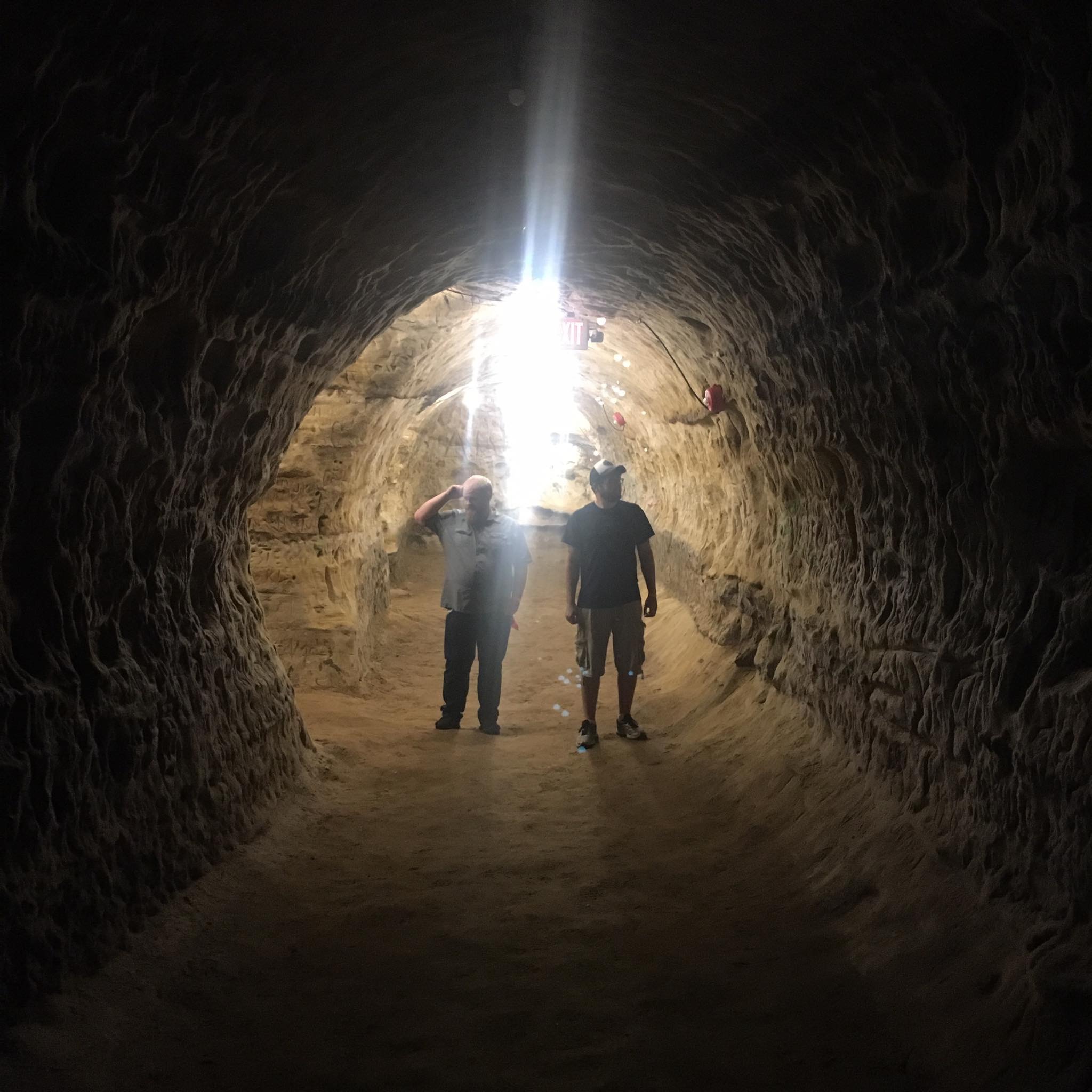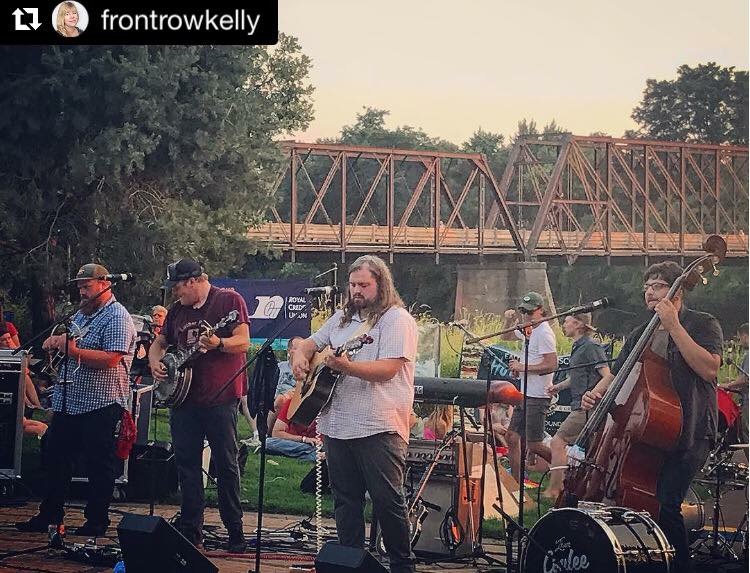 AUGUST
The biggest things in August were less about shows, and more about family for Them Coulee Boys. Beau married his best friend Erin, and they moved into their house in Eau Claire. We did get to play some fun shows too, including a stop in the UP, Lunda Park in Black River Falls, WI and People Fest.
SEPTEMBER
September brought our favorite festival Boats and Bluegrass in Winona, MN where we played 9pm on the Main Stage. It was the warmest Boats we've ever played, and we got to swim between sets on stage and at the Latsch Sessions. We also played Owen Park in Eau Claire, and headlined a festival in New Richmond.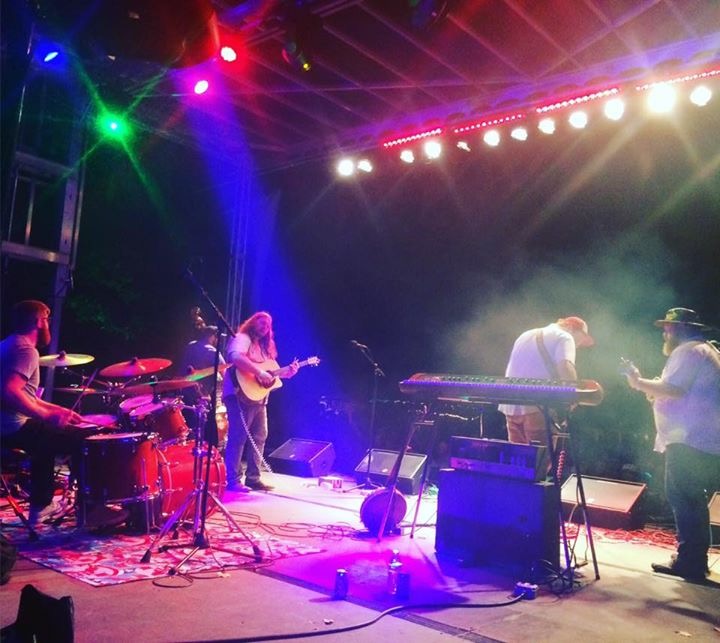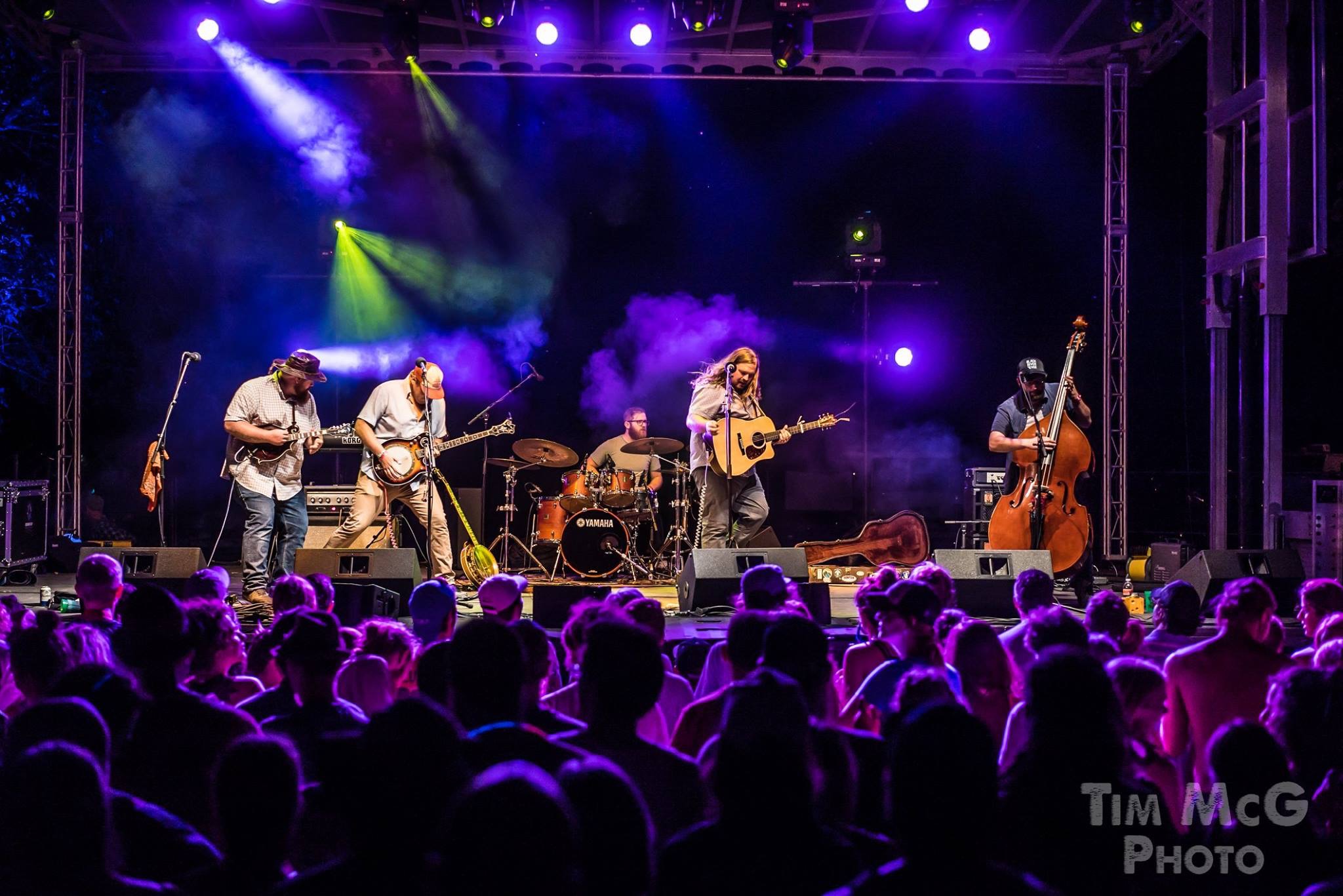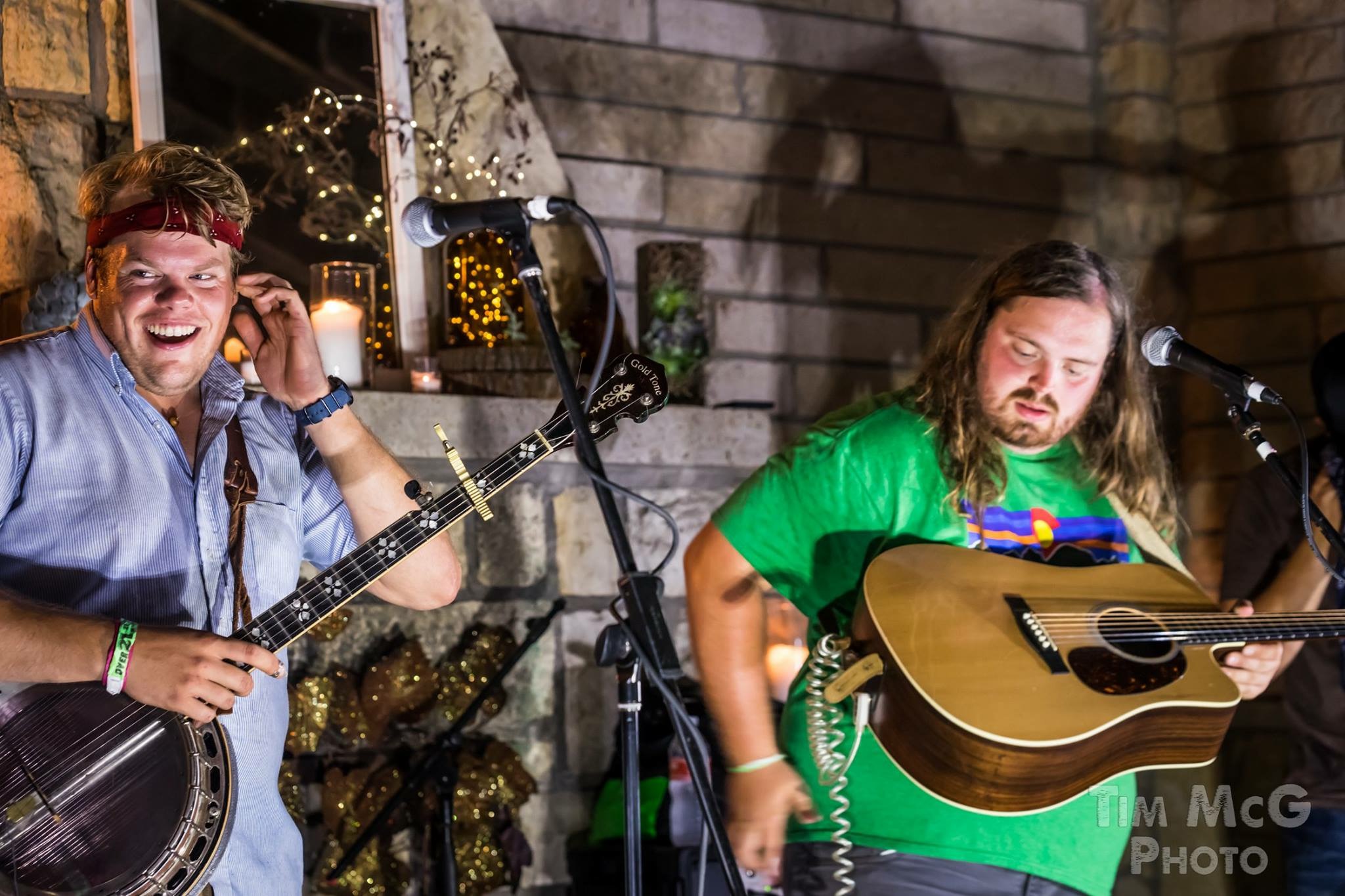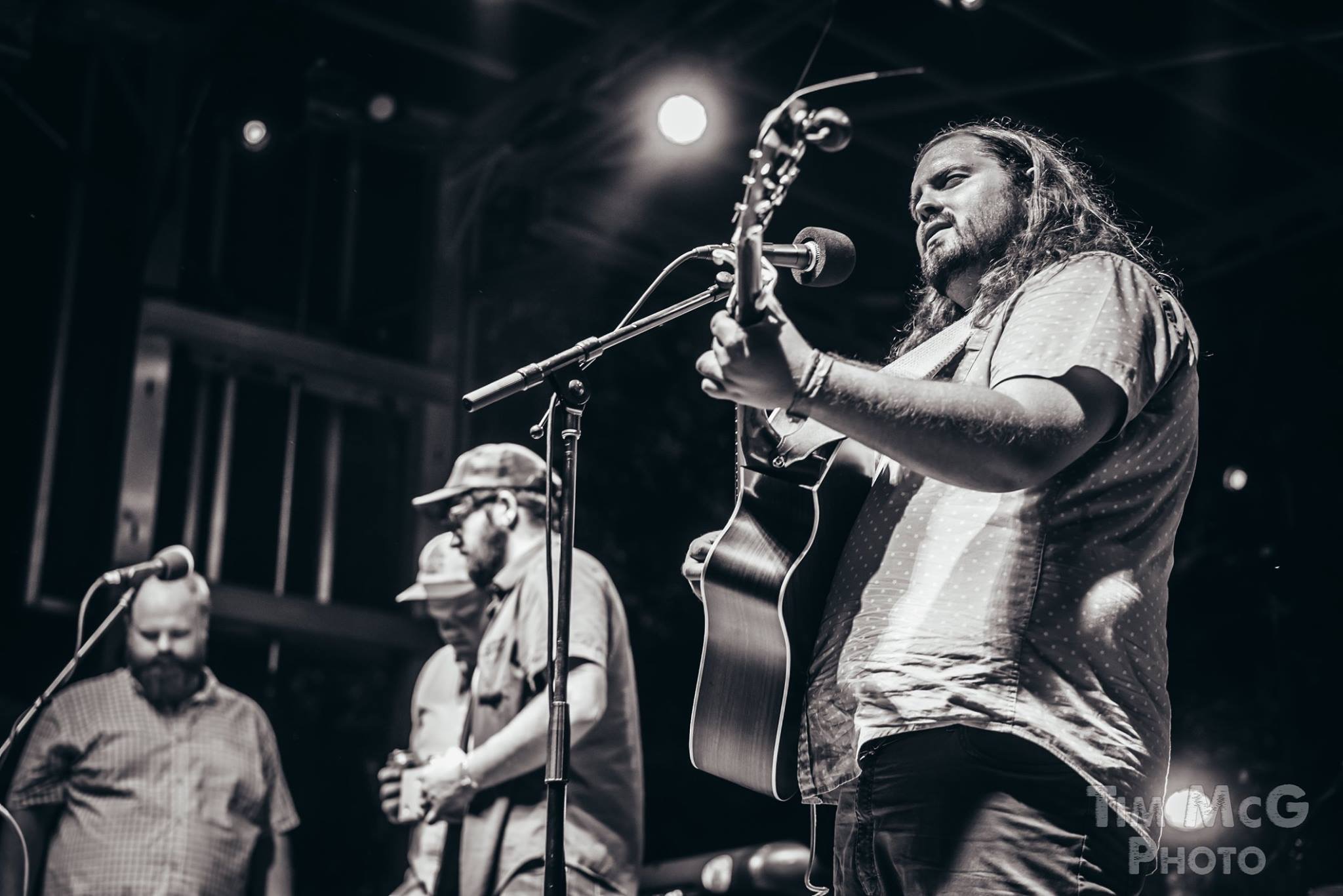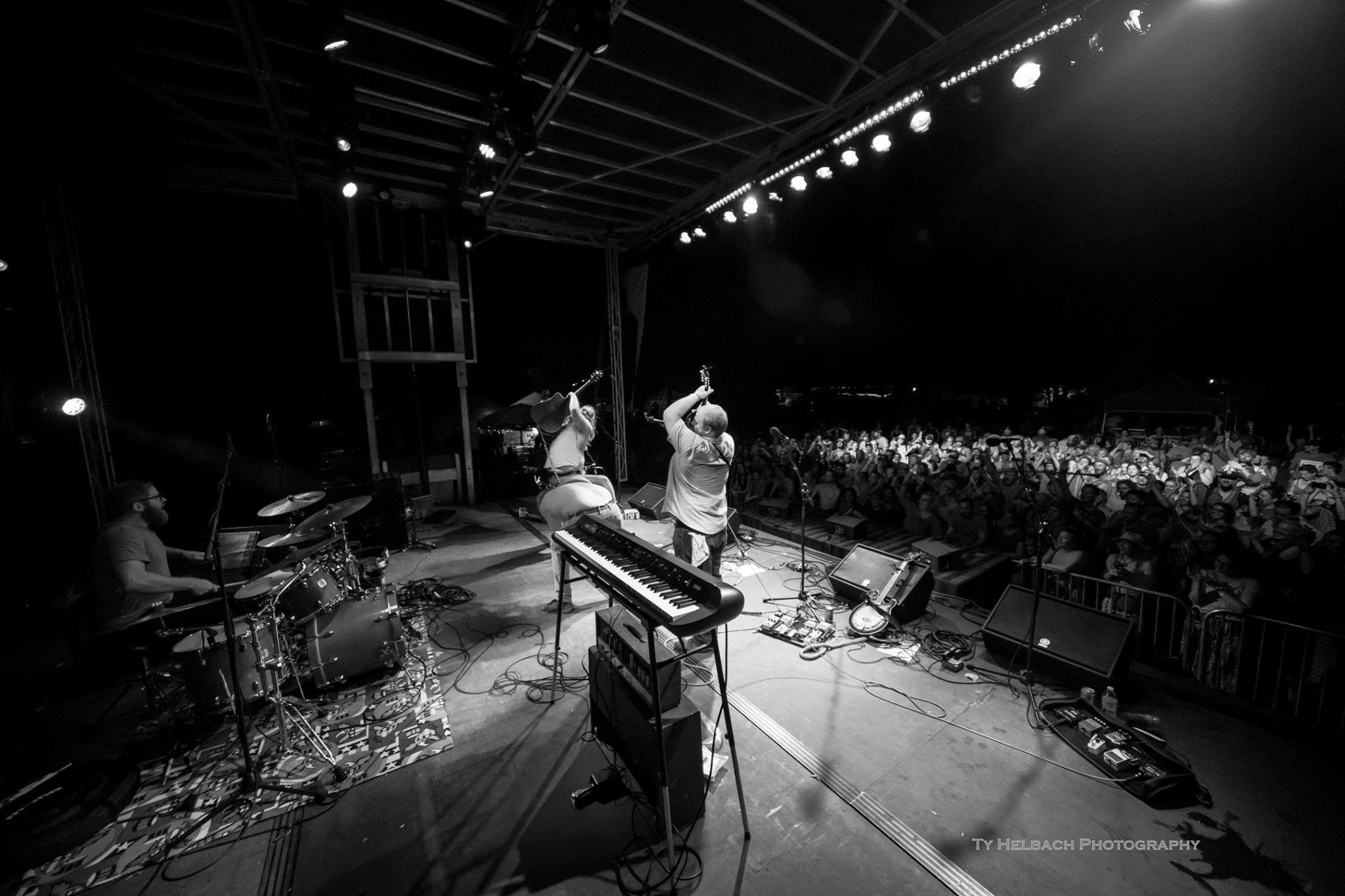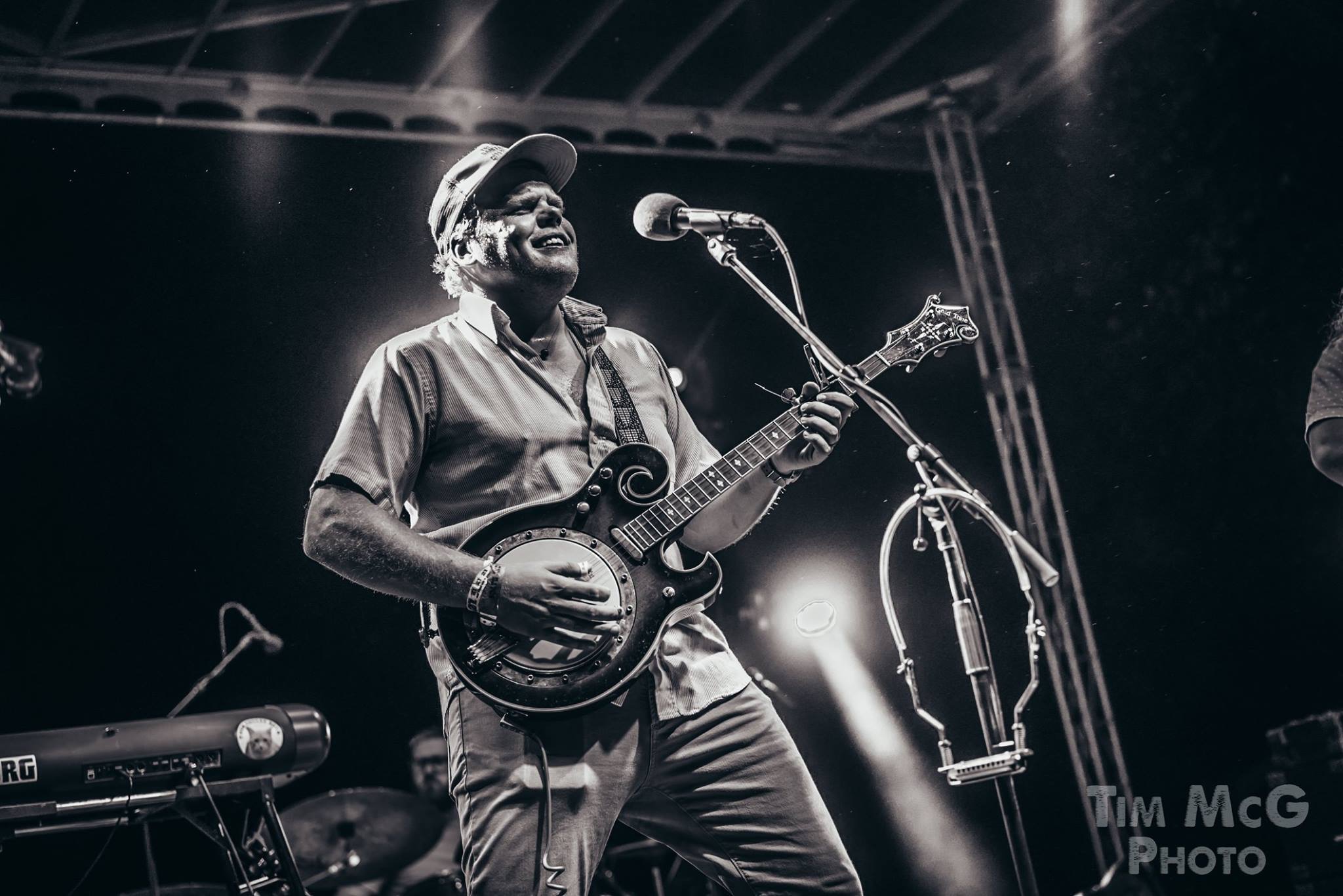 OCTOBER
Our highlight of October was (and always will be) the HONEYCRISP HOOTENANNY at Ecker's Apple Farm. We played to a packed crowd, and its getting too big for that apple farm. We also played some fun shows in Milwaukee, and ended up as Them Kool-Aid Boys at a Halloween Festival at Lake Monster Brewing Company in St. Paul.
NOVEMBER
November saw a lot of travel on our end. We toured with Charlie Parr out to South Dakota and the Bluebird Theater in Denver, Colorado (and finishing our run with him all the way out in Salt Lake City!). Adventures abound, and we had a crazy time throughout. We also played in Door County, and did a nice little run up to the Upper Peninsula.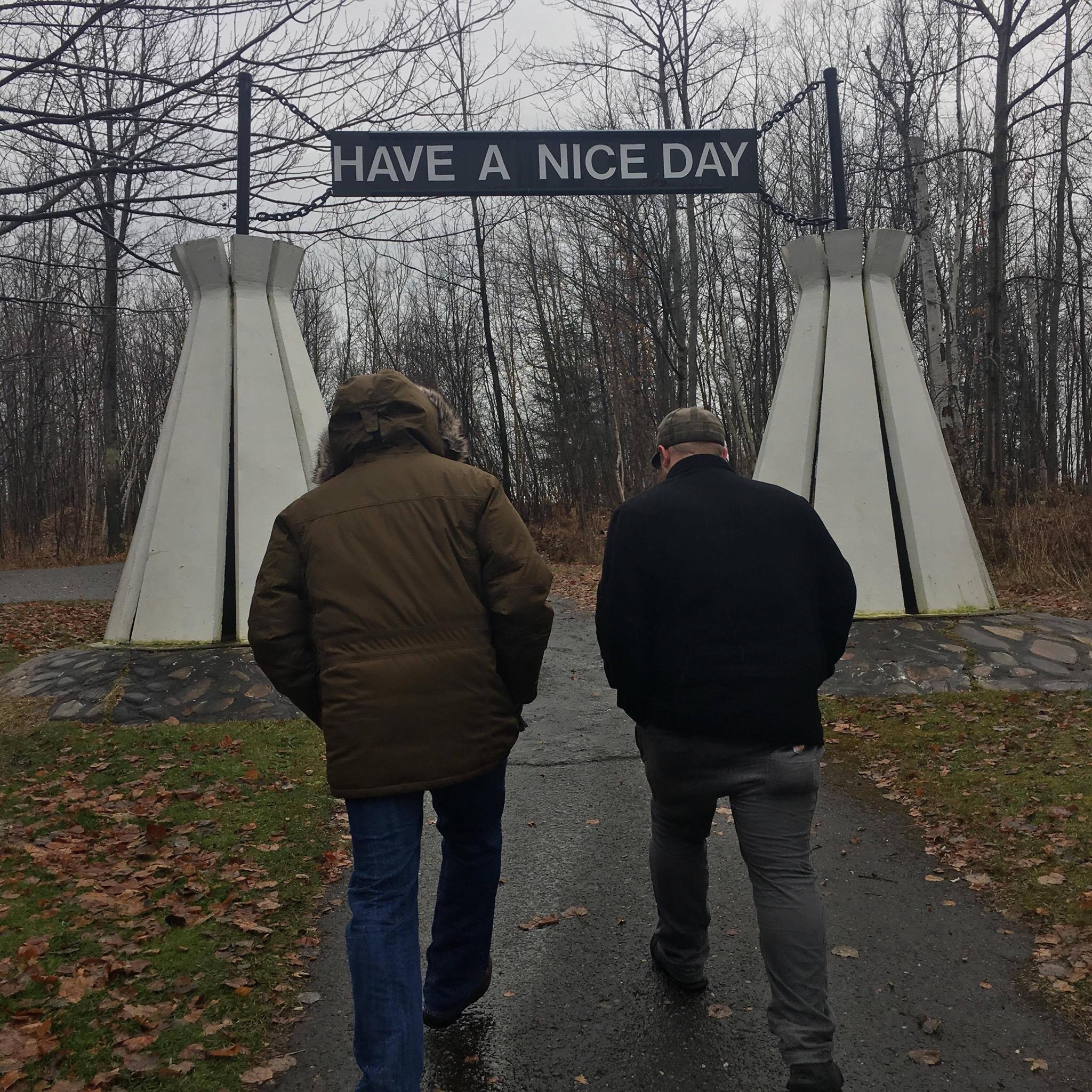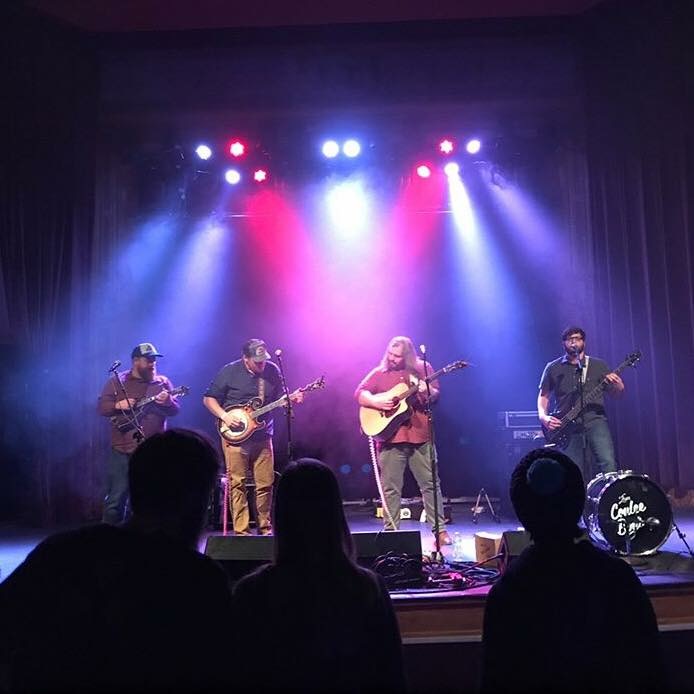 DECEMBER
In December, we finished our last two dates with Charlie in LaPorte, CO and beautiful Salt Lake City, Utah. We then headed up through beautiful Idaho to play shows in Moscow and Boise. The van broke down, but Beau and Jens (Big Fella and Little Fella) fixed us up, and we played two more shows in Montana (Bozeman and Livingston). Exhausted, we took the holidays off. We came out of hibernation to play First Avenue in Minneapolis as a part of HHG New Years Eve festivities. On the last day of 2017 we played a way-over-capacity show at the Charmant Hotel in La Crosse, a perfect end to a crazy year.